Building Homes, Building Hope!
Arkansas City Habitat for Humanity is a non-profit, ecumenical Christian ministry whose mission is to partner with qualified families in need and provide them the opportunity for safe, decent, affordable housing.
Applications will be accepted from February – May 15th. The partner family will be selected by the first of June, The house will begin building in September and be finished by the end of February.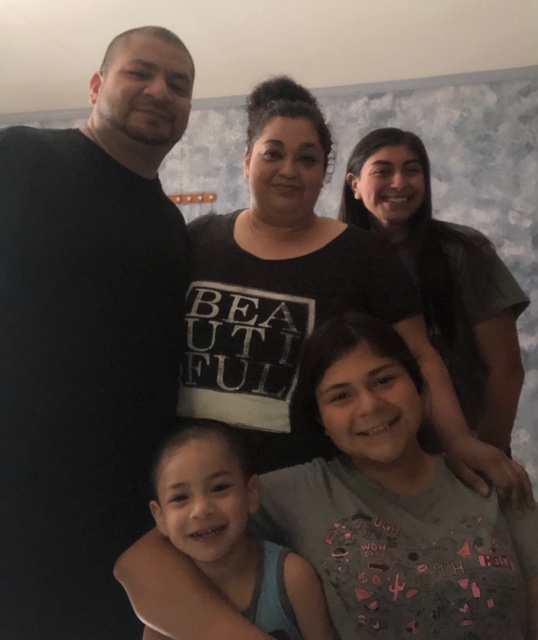 House #19 for 2019-2020 Partner Family is the Jose and Josefina Mendoza Family and their children, Vanessa, Hazel and Jose.
The Mendoza Family was set to begin life in their new home March 25, the 19th completed home by Habitat for Humanity of Arkansas City. The family was joined in their newly finished home, at 505 So. Sixth Street, by Habitat board members, Pastor Eugene McCarthy and his wife, and a few friends of the family. Attendance was kept to a minimum in observance of the state mandated instruction to keep gathered groups to 10 or less due to the current COVID-19 situation. None the less, joy and excitement could be felt by and for this family, as they took possession of their long- awaited home. The afternoon event began with a few words from Curt Freeland, President of the local Habitat Organization. A welcome to guests, congratulations to the family, and best wishes for many future years in their home. Attendees were reminded of the mission of Habitat for Humanity, which is to partner with qualified families in need and provide them the opportunity for safe, decent, affordable housing. Freeland thanked all who donated to Habitat or participated in the construction of the four-bedroom dwelling. The workforce on the construction of the home is mostly volunteers and trade professionals who donate their time installing the more skilled or licensed parts of the construction. The Robert Warrender Trust was the lead sponsor for the house. The Mendoza family also supplied more than 300 hours of "sweat equity" in building their home as required by Habitat. Following his remarks Freeland turned the event over to Pastor Eugene, who then provided a Blessing on the house and for the Mendoza family. He additionally presented a Bible and card to the family. Photos were taken and the family was invited to speak. Husband and Wife, Jose and Josefina, expressed their gratitude to the members of Habitat for Humanity of Arkansas City and their delight in having the opportunity to pursue their dream of owning a home. The children, Vanessa, Hazel, and young Jose, also voiced their excitement and said they hoped to sleep in their bedrooms that night. Habitat for Humanity is a non-profit, ecumenical Christian ministry. The local organization looks forward to offering again this year the opportunity to a family seeking ownership of a home. This will be the twentieth home to be constructed in Arkansas City. For more information, visit the website arkcityhabitat.org.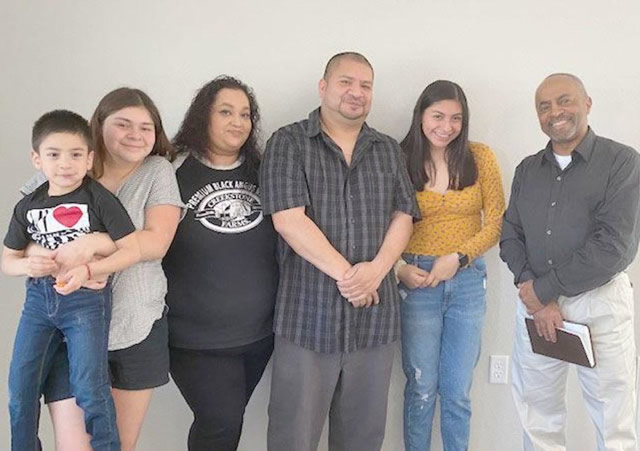 You gotta view this!


Press Release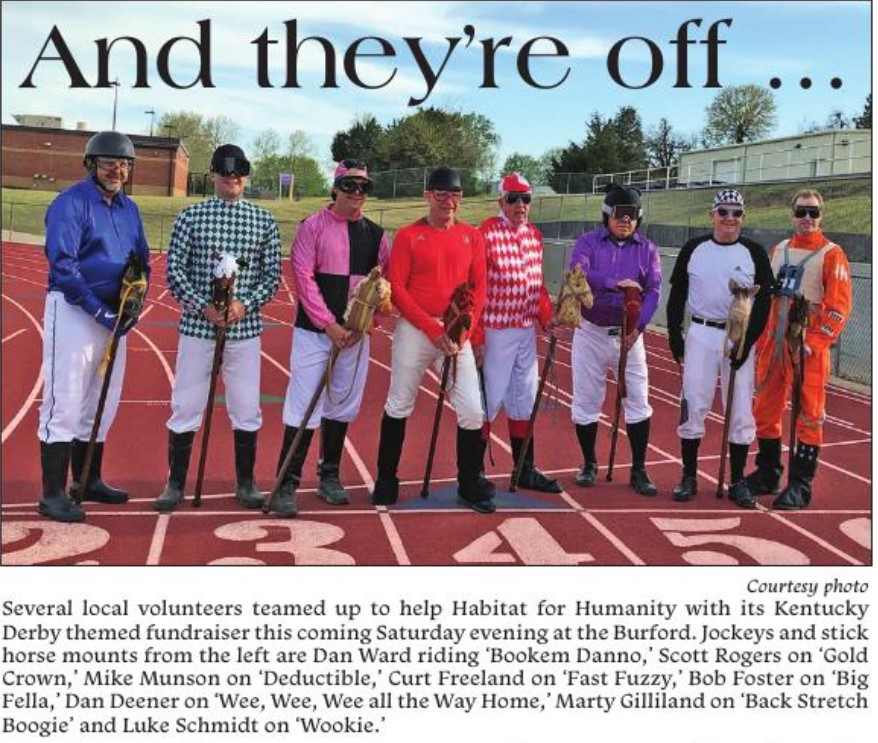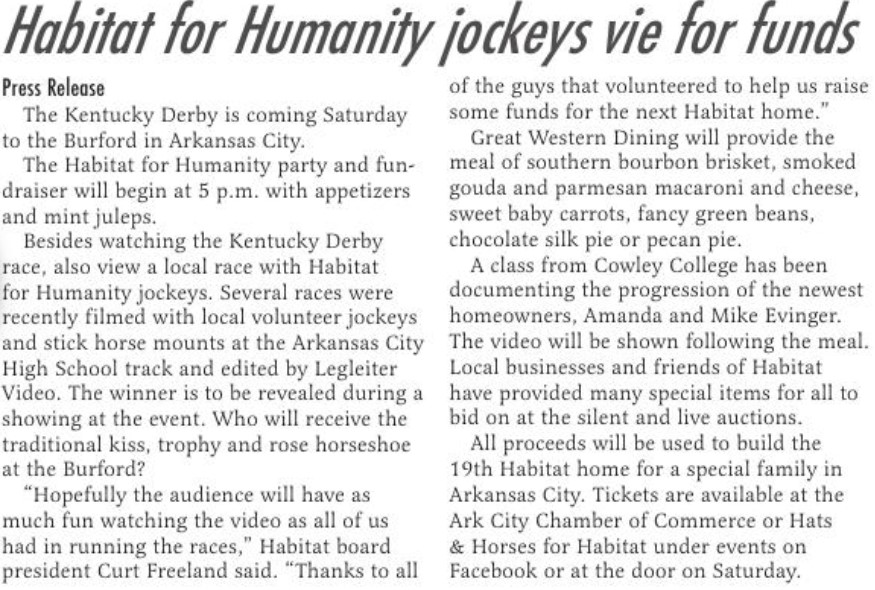 "PUBLISHED IN THE TRAVELER NEWSPAPER"



The Evinger Family 2018-2019 Recipients


To get a better understanding of what Habitat for Humanity does, please watch these videos.

The Leyva Family 2016-2017 Recipients

Cohr and Jennings Family 2015-2016

Townsend and Segree Families
Thank you Cowley College for producing these videos.
<![if !vml]>

<![endif]>
Habitat homes are constructed primarily by volunteers, using both donated and purchased building materials. It takes approximately six months to complete a Habitat house.

Our partner families fulfill their required 300 hours of sweat equity by helping build their home and by assisting with Habitat fund raisers. Some of our houses are partially sponsored by churches, businesses, organizations, or individuals.

We sell our houses at no profit, offering our partner families a 20-year, interest-free mortgage. Monthly payments range between $450 and $500, depending on taxes and insurance. The monthly payments are then used to help fund the building of more houses. We also tithe 10% of our income to Mexico Habitat for Humanity which is normally enough to build one house in Mexico for each house we build locally. Donations, which are tax deductible, are always welcome.

Becoming one of our partner families is the beginning of a long-term relationship with us. To become a partner family, the applicant must:

Demonstrate a need for better housing

Have enough yearly income to meet the financial responsibilities of home ownership

Be willing to partner with us by providing 300 hours of sweat equity working on their Habitat house.

Once an application is completed, it is carefully reviewed by the Family Selection Committee of the Arkansas City Habitat for Humanity organization and a home visit is made. Qualified applicants need to be approved by the Arkansas City Habitat for Humanity Board of Directors.

Jose and Josefina Mendoza family on ground breaking

Jose and Josefina Mendoza family with volunteer

While most volunteers choose to work on-site, there are several other opportunities for volunteering in our organization. All of the committees are made up of community volunteers including:

To volunteer, contact us by:

We will provide additional information on opportunities for you to volunteer.

The location of our current worksite can be obtained by calling the above number. Anyone over the age of 14 can volunteer, though there are some limitations for volunteers between 14-18 years of age.

We welcome all volunteers!